Summer is in full swing and I thought I'd share with you what I'm
Lovin'
this season. My homecoming dress is set to arrive in the mail tomorrow and I have been searching for the perfect (& inexpensive!) pair of shoes to go with it.
These shoes are gorgeous and I think they would look fabulous with my sky blue and white dress. What do you think? :)
Here are a few other items on my summer wish list...This skirt is adorable and looks so comfy. Paired with a cute pair of wedges and this baby would look amazing!♥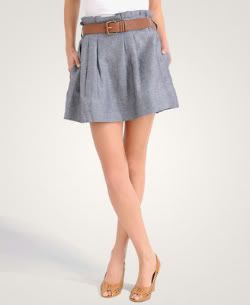 Next on my list is this sweet little nautical dress. I'm lovin' the big navy blue bow and the light fabric. This dress is perfect for a summer day or walk along the beach. Hello Sailor! ;)
These earrings have also caught my fancy!♥
I most certainly have my eye on these perfect black wedges. They are simply lovely. :)
Not to mention this fun and flirty patterned dress. I love the colors & it would go perfect with some cute brown slip on sandals.
I am dying to get this bathing suit! Its so gorgeous and I love the vintage feel to it.♥
And last but definitely not least I am lovin' these earrings as well! I'm a sucker for stripes & I love the little gold heart shaped key hole.
So what do you think of my "Summer Lovin" List? What are you Lovin' this season???