This weekend Sarah and I had a girls weekend, complete with margaritas, shopping, girl talk and
yes
a sleep over! It was awesome, and of course gave us an excuse to get "All Dressed Up" for
Lady's blog
. Here are a few photos.
This is what i wore Saturday. It was gorgeous outside, and I am loving all this warmer weather!♥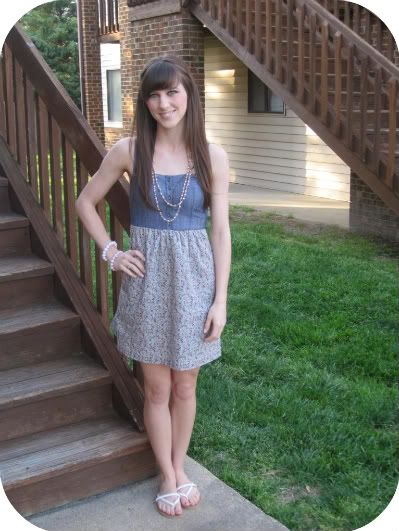 Dress: Wet Seal, Necklace and bracelets: Forever 21, Sandals: Charlotte Russe.
Sunday it was another sunny day and we spent the whole day running errands. At least we looked cute doing it! ;)
I am in love with these sandals...they are so comfy and stylish! ♥
Dress: Aeropostale, Sandals: Target, Bracelets: Forever 21
Be sure to go link up and
Lady's Blog
and show off your outfit this week!